Five things to do to celebrate St Andrew's Day in London
Trust the Scots to be the gatekeepers of the festive season. Bookending Christmas and New year with celebrations of all things Scotland with St Andrews Day and Burns Night, it is the people of Scotland who sound the klaxon, keep dancing when the lights go up, and let's be honest – sweep the floor whole enjoying a final dram once you've headed home.And since 2012, Fiddle Paradiddle a pop-up ceilidh has been bringing that party down to London. And while we can fulfil your every St Andrews Day desire at our pop-up ceilidhs in Balham, we thought we'd give you a rundown to make the most of this big weekend!
Have a proper big breakfast at Mac and Wild
Mac and Wild is a good shout, nae the best shout, when looking for a meat and whisky pairing for any meal of the day. But we've got to say it's their breakfast that keep us coming back for more. There's nothing we could say that their beautifully curated Instagram account couldn't say better, but we'll have a go at describing their full Scottish: we're talking black pudding, tattie scones, Lorne sausage and bone marrow beans, amongst other things. Even our vegetarian band member can't say no (even though there are plenty of veggie options available to him)
Book a bottomless brunch for £24pp
Have a run round Rabbie Burns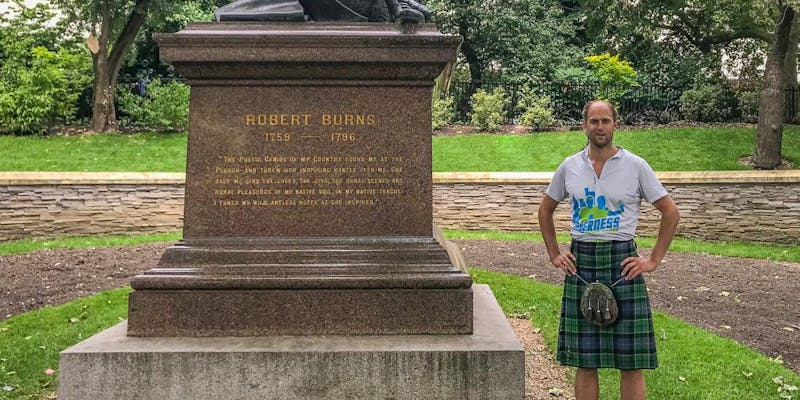 The best way to run off sausage and bacon on St Andrews Day weekend must be the London Kilt Run! On the back of their sell out event in January, this social run starts at the Robert Burns statue in Victoria Embankment Gardens and follows a route up to Lambeth Bridge and down to Tower Bridge before returning. If you need to catch your breath, don't worry – they'll be taking in the cultural landmarks at five stops along the way!
Tickets will sell out – get yours now
Finish the Day with a wild ceilidh & stovies!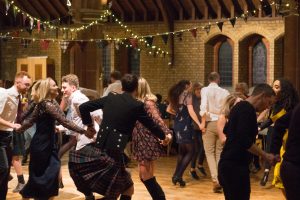 Once you've loosened up with that 10k run, it's time to jump on the Northern Line to Balham and join Fiddle Paradiddle for our St Andrews Day ceilidh! On Friday 29th and Saturday 30th we'll be dancing the night away in the beautiful St Thomas' (irl friend of Andrew) Church. The band will be calling the best dances on our books, playing some big loud folk tunes, and starting the party season with a bang! While you're not dancing, get yourself some stovies made by our friends Julias Kitchen (included in the ticket price) and check out the offerings from our carefully curated pop-up bar.
Ceilidh & Stovies tickets just £30, get yours before they go!